(Darfo-BS, 1884; Milano, 1954)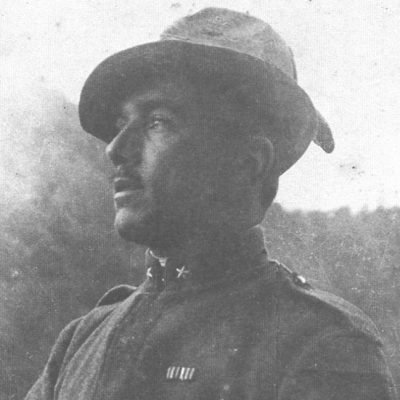 A student of Cesare Tallone and Leonardo Bistolfi of the Brera Academy in Milan, Bortolotti is also a painter. At first he is drawn to the art nouveau movement. After the First World War, he creates enormous works of art such as Monumento Ossario (Ossuary Monument) in Tonale Pass (1923) and the statue of Redentore (The Redeemer) in Biennio. He moves to Milan and in 1930, in his studio with Achille Funi and Piero Marussig, he founds a free school of art open to all. He creates acute and delicate portraits, elegant nudes in terracotta and various small works of art on show at the Gallery of Modern Art in Milan, the Municipal Gallery of Modern Art in Rome, the Provincial Museum in Trento, the Uffizi Gallery in Florence and the Museums of Brescia. He shows his works regularly at the Milanese Trade Union exhibitions and is awarded a prize in Padua in 1930. In 1930, 1934, 1936, 1940 and 1942 he exhibits at the Venice Biennial Exhibition. In 1934 and 1935 he wins the Savoia-Brabante prize and in 1936 wins another award in Budapest. At the International Exhibition in Paris in 1937 he obtains, not only the Grand Prix for sculpture, but also shares the Aristide Maillol special mention with Marino Marini, Arturo Martini, Arturo Dazzi and Romano Romanelli. His works appear in various exhibitions, amongst which the 1935 Rome Quadrennial Exhibition, and the First Exhibition of Artists mutilated in the war in 1937 in Milan, and the San Remo Prize Exhibition dedicated to sport held in 1938.
In 1996 the Town Council of Montevarchi organizes a retrospective exhibition of the artist at the town Auditorium. The preface of the catalogue is written by Claudia Gianferrari, the sculptors granddaughter.
Veronica Becattini
 Works