(Bucine – AR, 1925 – Still living)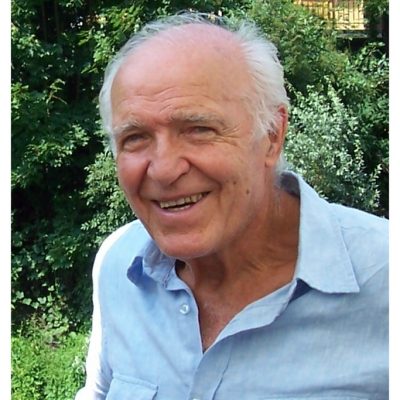 He studies Humanities to then become a teacher. He attends sculpture courses at The Secondary School of Applied Industry Art of Milan held by Carlo Russo, a remarkable Sicilian smith who becomes an artist at Marino Marini's school and with whom Poggi forges a strong relationship. In 1974 in occasion of the celebrations for the thirty-year anniversary of the Liberation, the city of Arezzo asks Poggi to create the "Ossuary Monument to those killed in the name of freedom", to be placed in the square of the city cemetery. The artist holds personal graphics and sculpture shows in Paris in 1988 and in Lisbon in 1989. His work is accompanied by a critical text written by Marisa Dalai Emiliani. Since 1992 he has been part of the Atelier Aperto of Venice, directed by Nicola Sene, and he regularly takes part in the graphics exhibitions the Atelier organizes in Italy and abroad. . In 1994 he shows at Cividale del Friuli and in 1996 at the Chaplin Gallery in Alassio. Between 1997 and 1998 he takes part in the travelling exhibition "Misterium Fascinosum et Tremendum" which takes place in the Parmeggiani Museum of Renazzo di Cento, in the Cennano Church of Montevarchi and at the Palazzo Bricherasio Foundation in Turin with the sponsorship of The Committee for the Display of the Holy Shroud in 1998. In 1999 he takes part in the Symposium of Contemporary Sculpture in Ostellato near Ferrara. Poggi also creates a large piece for The Vallette Park in 1999. In the same year he takes part in The still life exhibition at the Parmeggiani Museum of Renazzo di Cento and in Budrio. His work is included in the permanent collection of the Parmeggiani Museum. Between 2000 and 2001 he takes part in the travelling exhibition "Vanitas vanitatum et omnia Vanitas". The theme of vanity in contemporary Italian Painting and Sculpture set up in the cloisters of the church of Santo Stefano in Bologna, at the Tito Balestra Foundation, in the Malatestiano Castle of Longiano and in the Church of Cennano in Montevarchi.
From 2002 to 2005 in some of the towns in the Bucine area, he created a series of monuments commemorating the 1944 Fascist massacres.
 Alfonso Panzetta
 Works