Bevagna – PG, 1920 – Fiesole – FI, 2013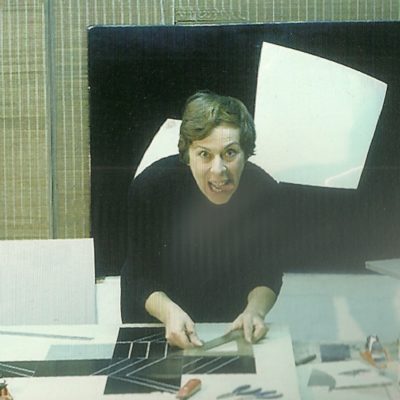 From her father Diana inherited not only the desire for distant spaces, the need to fly- seen as an interior need and not just as a physical movement- but also precise gestures and emotional control. She spent her childhood moving with her family between Udine, Gorizia and Pistoia, finishing her secondary school education in Florence. In 1940 she married Pier Nicola Ricci, but in 1947 she met the most important man in her life, Giuseppe "Beppe" Baylon, a charismatic figure in aviation during the Second World War.
At the end of the 1940s she began to take her first steps in the world of art, drawing, painting and working with ceramics, spending her time with artists, collectors, and in artisans' workshops. Tuscany, and especially Florence was open to experimentation, exchange and challenging the status quo. Diana Baylon's first activity found a space at the historical Galleria Il Fiore.
The 1960s ended with her taking part in the Festival dei Due Mondi of Spoleto, where she came into contact with the major exponents of a mature generation of artists and also younger artists like Lucio Fontana, Alberto Burri and Bruno Munari. Munari himself was to publish «Situazione» by Baylon in his "Quaderni di design. La scoperta del quadrato", inviting her to a collective show in 1981.
In the two decades between 1970 and 1990 Diana Baylon exhibited her works on numerous occasions in Italy and abroad, principally in Florence where she took part in the collective exhibition of 35 artists at the First Botticelli Contemporary Art Biennale and the Goldsmith Art Biennale.
She went from figurative art to working with metal surfaces where the refraction light and colour changes continuously. She also worked with painted sculpture, the design and realization of jewellery in gold and plexi-glass. She created tapestries and carpets made of wool and paper, and set about taking photographs and writing and performing poetry. As a result she is difficult to define and classify, and remains an elusive figure.
Giulia Stagi